石平太郎 ‏@liyonyon                1 Nov       
日本の左翼連中は実に身勝手だ。普段は「反天皇制」だが必要な時は天皇陛下を政治的に利用する。「米帝国主義」を目の敵にするが米国の押し付けた憲法を守ろうとする。人権を重んじるふりしながら拉致問題には無関心。国内で「反権力」と叫ぶが北京へ行けばいつも独裁権力に媚を売る。卑しい者たちだ。
Japanese leftist rascals are really self-indulgent. Although they routinely instigate moves against The Emperor of Japan, they politically exploit The Emperor of Japan when needed. They hate and regard U.S.A. as their enemy while desperately clinging on to the current Constitution of Japan imposed by U.S.A. They pretend to perform the role of "human rights activists" while totally neglecting those abducted by North Korea. They hate "Authority" here in Japan but once they enter Beijing, they love to flirt with "Dictator". They are really miserable maggots.
The hottest topic on the internet in Japanese: Japan's petition law enforced in 1947 may have been violated.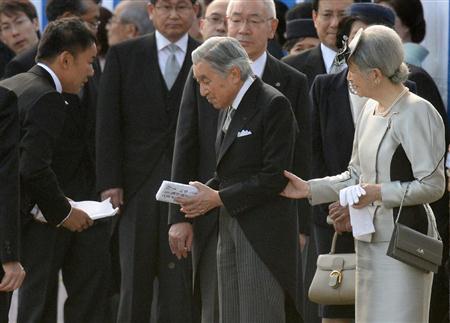 Moments after Taro Yamamoto, a member of the House of Councilors handed over his petition to The Emperor of Japan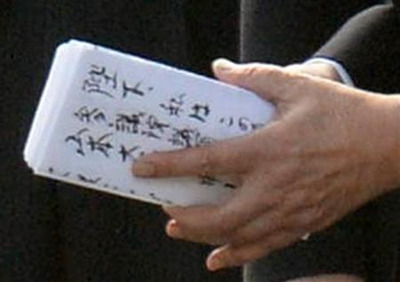 The Emperor of Japan remained calm and silent even after the petition was handed over
Taro Yamamoto handed over a petition directly to The Emperor of Japan, thus possibly violating "Petition law" enforced in 1947.  The law prohibits anyone from directly petitioning The Emperor of Japan. Every petition has to go through the Cabinet. It serves to prevent anyone from politically exploiting The Emperor of Japan. Yamamoto may have to resign from the Japanese Parliament no matter what execuses he may come up with.  Some sources say he is closely related to DPRK terrorists.
A photo below shows the good citizens of Japan demand Taro Yamamoto to immediately resign from the Parliament