日本国沖縄県石垣市登野城- Tonoshiro, Ishigaki City, Okinawa
Prefecture, Japan
Over 70,000 Chinese (possibly instigated by the Chinese operatives) engaged in anti-Japan protests in 28 cities across China have been vandalizing and looting Japanese supermarkets, restaurants, factories, etc.
Japan has extended to China the full-scale official and private assistance to help China secure freedom from poverty in the last decades since Japan's decision to normalize diplomatic relation with China on September 29, 1972. Japan has continued to assist China in the name of Official Development Assistance even after China surpassed Japan in terms of GDP last year.
Chinese government has upheld a policy of not fully disclosing and publicizing those facts, so that the public has been largely ignorant of Japan's contribution in modernizing China while spreading and emphasizing fabricated stories of the past historical events before, during, and after the Greater East Asia War. It is said that a majority of Chinese population does not even know "Senkaku islands" in the East China Sea. Some young Chinese, although limited in its number, are beginning to realize that their vandalism has thus reduced their job opportunities.
Mr.Tetsuya Watanabe, a novelist, economic critic, and CEO of a company (whose name is not disclosed) says on Twitter that "Japan fully recognizes them as being a Chinese domestic issue; therefore, it is not an issue Japan should interfere with. However, as the Japanese enterprises have been vandalized and looted, we expect that China will arrest criminal suspects urgently and then will compensate the Japanese victims for the tangible and intangible losses they have suffered.
Photos below show Chinese protesters (possibly agitated by Chinese operatives) vandalizing and looting Japanese factories, supermarkets, restaurants, etc.
A Japanese factory under attack by Chinese protesters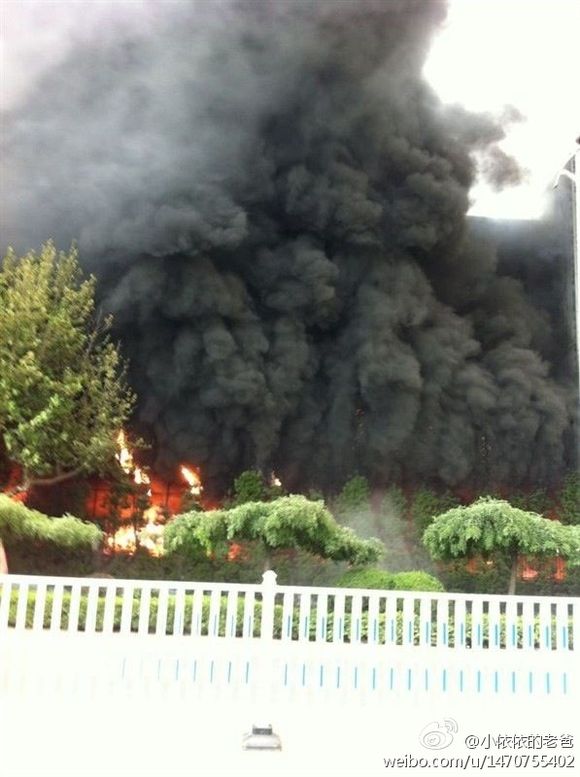 Chinese attackers clapping their hands, watching a Japanese factory being engulfed in flames.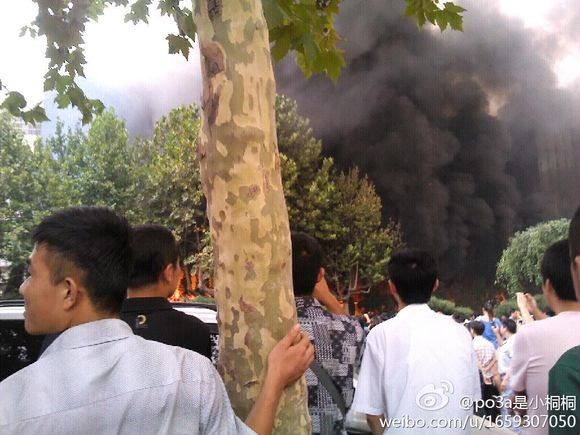 Chinese attacking a Japanese supermarket.  Just a bunch of vandals and looters.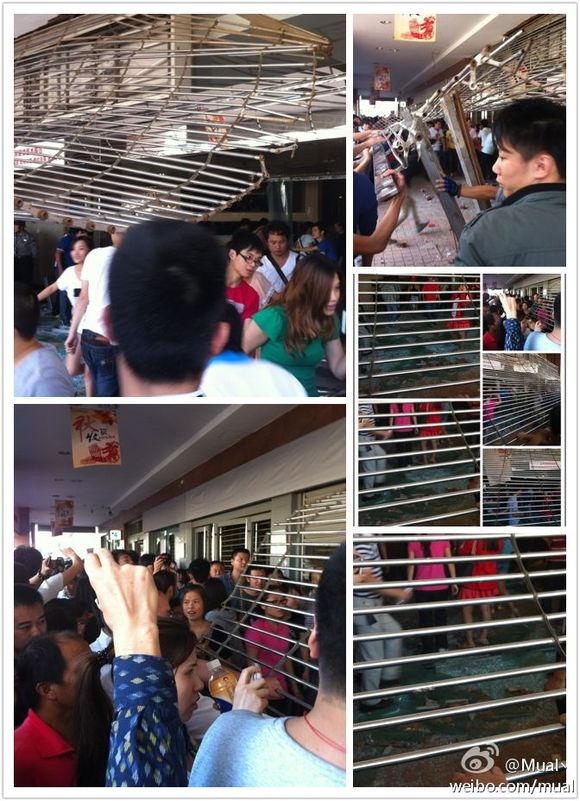 Unrest has spread to Qingdao Hi-Tech Industrial Development Zone.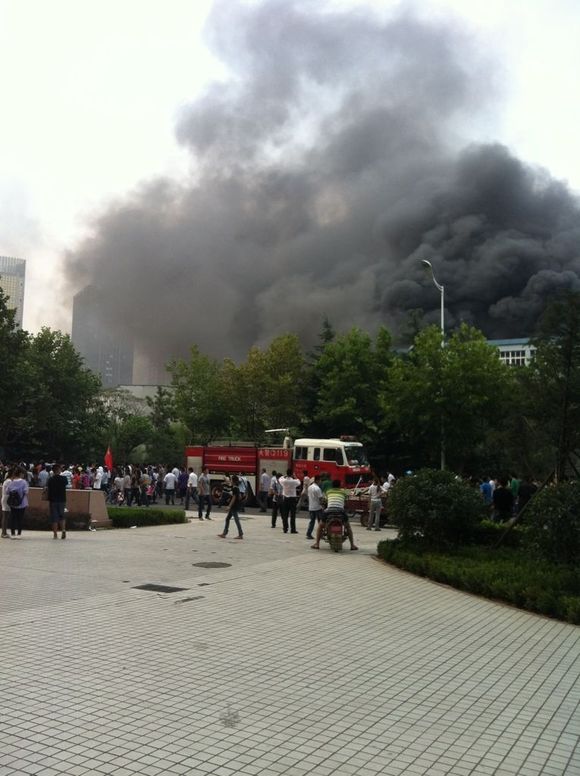 Chinese attackers demanding a hotel to surrender Japanese guests to them.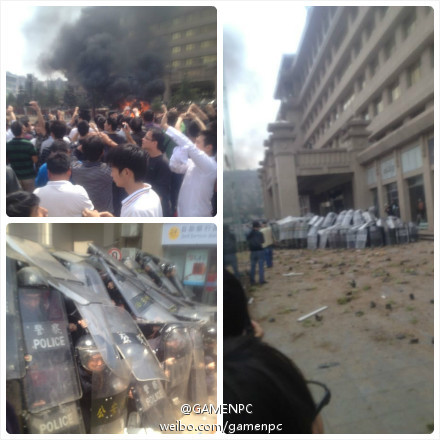 A huge mall built by Japan in Changsha under attack. It's almost like a war zone.
Japanese restaurants vandalized by Chinese attackers.